Unique Quality, at best prices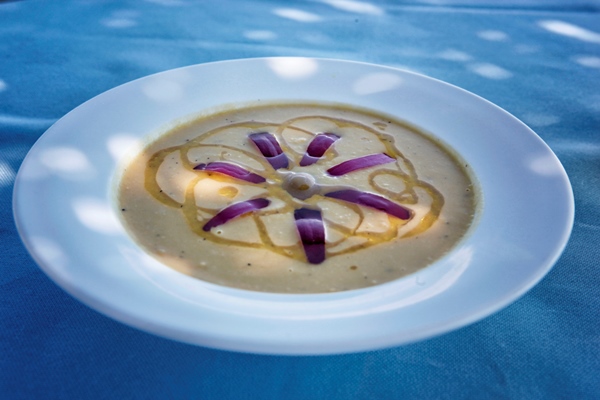 At fish tavern "The Dolphins", you can enjoy exquisite and quality dishes.
You will always find fresh fishes, caught from our boat. Captain George daily supplies "The Dolphins" with fresh fish such as breams, cod, and other kinds depending on the season and weather.
Wonderful food, wonderful setting, great service!tripadvisor.com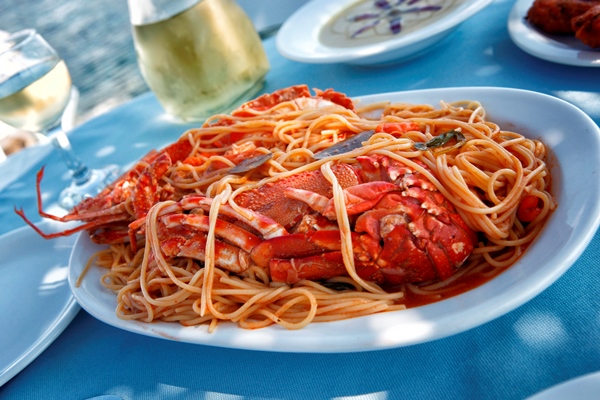 Our specialty is considered to be the lobster spaghetti, cooked with the secret recipe of fishermen.
"Special Lobster Spaghetti" OMG!! We had 2 portions in the end after cleaning up the plate of our first order. Watching mama&papa cooking in the kitchen, the family recipe is to die for..tripadvisor.com
Taste traditional dishes of Santorini from biological ingredients such as tomato-balls, mashed split peas, grilled white eggplant and a variety of other appetizers, cooked with love by Mama Vangelitsa.
All the salads are from our garden. You should try cherry tomatoes with chloro (local goat cheese).
We carry a large variety of wine labels, as well as wine of our production, from the rare grape varieties of Santorini.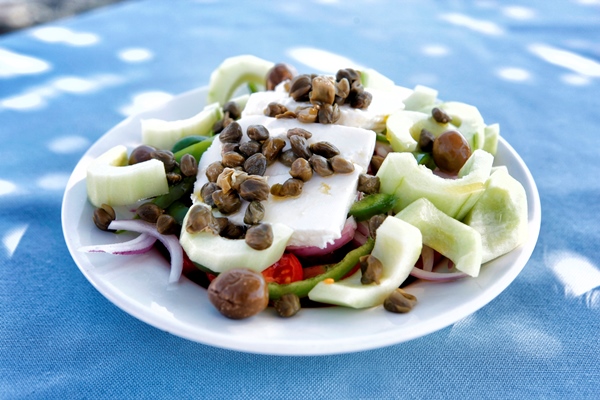 And all this at the best prices!!
We were there for lunch and ordered grilled calimaris, baked Feta, tomatoes and cucumber. The calimaris were just perfect and to be praised as the baked Feta which was complemented with olive oil and tomatoes. Extremely enjoyable.tripadvisor.com